Testimonials
"Larry, Thanks so much for sending the guys to help us. We were desparate! Gilbert and Ronnie did an excellend job."
- Joe and Janis Payne
Request Service
Commercial Heating and Air Services in Lubbock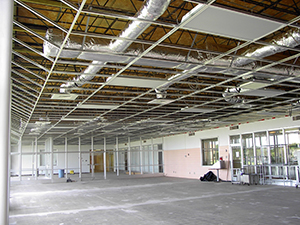 We service and repair all makes and models of heating and air conditioning and specialize in all types of new construction. From system design to preventative maintenance and emergency service, Caprock Plumbing, Heating and Air has you covered. We are dedicated to maximize the performance of your heating and air conditioning unit so that your business won't suffer.
Heating and Air Repair and Installation in Lubbock
Big or small, your job in important to us. Our certified HVAC technicians will take care of your new construction or remodel installations, or help you with any issues you might have on an existing unit.
Indoor Air Quality in Lubbock
Maintaining good air quality is important for the health and well-being of your customers and employees. Caprock can test your air quailty and install EAC, UVA lights and air filters that will keep you breathing easy.
Maintenance Agreements
Prevent emergencies with our heating and air maintenance agreements. We will service your units regularly and keep an eye on anything that might become an issue.